DOUBLE HEART REFRESH
Founder: Morgoth
The Double Heart Refresh is the most important technique of all for glitching Symphony of the Night. This technique origionally founded by Morgoth is the basic concept for 80% of all known techniques.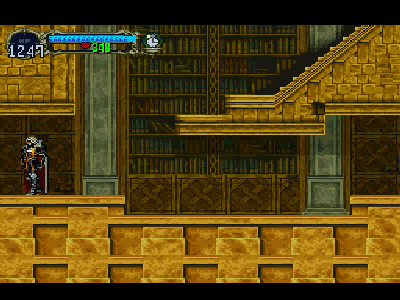 Stand about 1 inch from a doorway and equip the DUPLICATOR and 2x HEART REFRESHES.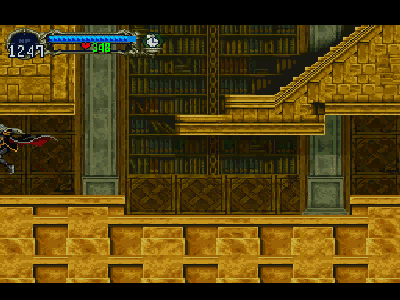 Jump towards the doorway and just before Alucard would switch screens, Use a Heart Refresh. Once its going off let go of that button and hold down the button for the 2nd Heart Refresh so that it will activate right after the first. Then switch back to the first Heart Refresh button again to continue to slide down the side of the screen.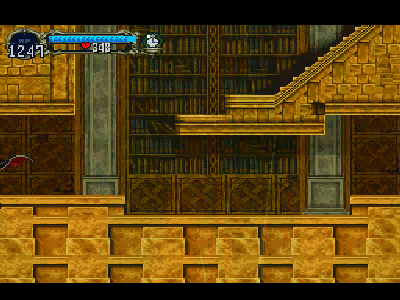 Once you see the top of Alucards cape is about half way down the doorway then you are safe to stop switching the Heart Refreshes.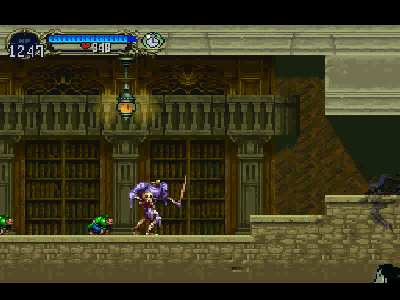 Let Alucard drop into the next room and you will land under the room. Simply use a Heart Refresh to open up the room below your position.