1342 Johannem de Eycote Cirencester - petition
1394 Johannem Eycote Bagendon - bridge duty
1416 John Eycott Rendcomb - witness grant
1430? Johannem Eycote Bagendon - land to Thomas
1430? Thomas Eycote Bagendon - inherits farm ?
1465 John Eycote North Cerney - minister
1525 Wyllyam Eycott Bagenden, - witness to a will
1569 Ales Eycot North Cerney -baptized daughter of John (?) Start of church records
1572-83 John Eycot North Cerney - 7 girls born
1575 Robert Eycot North Cerney - girl, Ellen
1578 Thomas Ekot Bagendon - girl Alse(Alice)
1581 Richard Eycott North Cerney - his will
1583 Thomas Ekott Bagendon -his will
1588 Mary Ecott Elkstone - her will
1589 Robert Eycott Rendcomb -wife Christian
1589 Thomas Eycott North Cerney - son John
1590 William Eycott North Cerney - son Richard
1594 Thomas Eycott Brimpsfield -will
1599 Edward Ecott Winstone wife Margery Eacoot
The Will of Thomas Ekot of Bagendon,1583
In the name of god Amen,the nineth day of Julie 1583,I, Thomas Ekott of Bagendon in the countie of Gloucr,husbandman,being sicke and weake in bodie but of perfect memorie doe make
The Will of Richard Eycott, North Cerney, 1581
In the name of god Amen, the xxiii th daie of aprill in the year of our Lord god 1581, I Richard Eicott of Woodmancote being of whole mind and of good remembrance i make and ordain this my last testament in manner following.
Prior to 1572 there are no continuous records for any Eacotts. Commencing with 1572 records exist for numerous people mostly in North Cerney but also Bagendon, Winstone, Rendcomb and limitedly Colesbourne. The following is an attempt to sort out family groupings. Also there is little regard for spelling variations in constructing this. Colors connect people who are likely the same.
From the will of Joan (Jane?) Of Rendcomb in 1619 we know of her brothers then living. These people were born before 1550-60 to a father born before 1530. Is he the common ancestor of all the Eacotts? or are some of the families from the line below from a different person.
'60 Elizabeth
The Years 1500 to 1600
1316 Simon de Eycote Master of St Giles, Kepier Hospital near Durham
1383 Robert Eycote A landowner, an estate, location not specific
There is now a gap in the records picking up again with..........
Edward Ecott died in 1612 and his wife Margerie died in 1630 she left a will giving her property to son William Eacoot and her daughter Mary.

1575 or before, Henry Eacot , who married Sarah of Lydiard Millicent was born, had 3 sons
1577 John Ackett was married to Jane Parnell at Purton Wilts.

Several of the persons named above for 1580 - 90 have more children than are indicated above.

It has been well over a hundred years since the family gave a church window and the wills show prosperous people.

There now follows the wills of Thomas Ekott of Bagendon and Richard Eycott of North Cerney. These wills provide important family connections and information about the times.

From the will of Thomas Ekott of Bagendon 1583 we learn that he had six daughters by his wife Elizabeth. Their baptisms are recorded at Bagendon. He makes reference to his brothers:
Robert who may have been the father of Ellen in 1575 and whose will may have been the lost
will of 1629 of Robert Eacott ; John the elder who may have had 7 daughters, John the younger, Richard who may have been the Richard of the other will noted here but more likely is not since the family names do not match; Edward is probably the Edward of Winstone who became Eacoote. William is likely the father of Richard 1590 who may have become the Richard Eacott Sr. and father of Thomas etc. We know that Thomas lived at Bagendon and more specifically likely at Woodmancote (field reference). He was a fairly well to do person. He was a farmer and at that time farming was prosperous especially for those in the sheep and wool trade. This man was also very well connected by marriage. His sister( Margaret ?) had married Thomas Vyner of North Cerney. She may have been the grandmother of Sir Robert Vyner wealthy goldsmith of London and was Lord Mayor of London and stepmother of Thomas Vyner also goldsmith and Lord Mayor of London. It was a time when the Eacotts generally did very well economically. They seemed to develop some sort of relationship with the Berkeleys and they may have been in the goldsmith business in Cirencester during the 1600's. Samuel was listed as a goldsmith there. Because of the relationship with Vyner and his with Oliver Cromwell the Eacotts may have had strong links with the Roundheads in the revolution. In later years 1700's there were at least some of the Bagendon Eycotts who were suspected as being Roman Catholic.

The will of Richard Eycot 1581, of North Cerney is also printed here. His children are John, William, Anthony, Elizabeth, Katherine and Thomas. He has a mentally incompetent brother Phillipe who will be the responsibility of Thomas. Thomas may have signed the will as a witness. What is the relationship between Thomas and Richard? Father and son - no, Thomas has other brothers than in the will. Brothers - not likely, since Richard entrusts his brother to his wife and son and does not mention other family. Richard must be uncle or cousin to Thomas. These wills tell us that Thomas had a son Joseph who was a minor. Richard had 4 sons. Thomas has several brothers one of whom may have lived at Winstone.

After the time of these wills there is much data on births, marriages etc. Prior to 1619 all names are Eycott, Ecott or Ekott. All data is for Bagendon, North Cerney, Winstone, Rendcomb. Attempts to link family lines at this point is very difficult. Sections can be created for certain families. The two wills not only indicate two branches they point to two different evolutions.

Wills are also available for Mary Ecott, Elkstone 1588; Joan (Jane) Ecott Rendcomb 1619; Robert Ecott Bagendon 1629 (missing); Margerie Ecott (Eacott) Winstone 1630. There is also an administration of Aug. 31. 1605 where Thomas Ecot committed to Anne his relict. Another administration Jan 26 1606 John Eycote of Awre committed to his mother Alice of North Cerney.

this my last will and testament in manner following.
I geve my bodie to be buried in the churchyarde of Bagenden
Aforesaid.
I geve to my daughter MARGETT twenty shepe and one cowe.
I geve to my daughter MARIE twelve sheepe and one cowe.
I geve to my daughter KATHERINE fyfteen shepe anf a heyfer or a bullock of three years olde.
I geve to my daughter ELIZABETH fyfteen shepe and a heyfer or a bullock of three years olde.
I geve to my daughter EDITH tenne yewes and one cowe in the keeping of Hugh Cowles of Winston.
I geve to my daughter ALICE tenne yewes and one cowe in the keeping of John Cherington of Winston
To everyone of my forenamed daughters a flock bedd a bolster a pare of sheets a pare of blanketts. My will is that these my goods be delivered to them either at their day of marriage or at the tyme of their mothers marriage or her decease.
To every one of my daughters a brass pott, a brass pan, and a half dozen of pewter to be delivered at the time above named.
To my sonne JOSEPH twenty sheep one yoke of bullocks and ten pounds of current money, to be delivered to him when he reaches the age of twenty years.
Itm yf yt shall happen that my wief to be with child I do geve unto it ten pounds of currant money
Unto my brother ROBTE myne yron bounde waine as yt standeth a yoke of bulls and four acres of barley in Woodmancote.
To my brother JOHN the Yonger two acres of barlie in Bagendons field.
To my brothers EDWARD and RICHARD two acres and a half of Barley.
To my brother JOHN the Elder my modley coate my jerken, my workdaie lether dublett.
Unto his children one shepe. Unto my brother WM. ten pounds that is in his own hands.
To every godchild I have xi jd.
Unto THOMAS BIDLE of wodmancote the money that he oweth me
I forgive RICHARD ELDER of WINSTON the debt he oweth me.
Itm EDMUND CAWDLE of Bagendon oweth me six shillings and eight pence, half of which I forgive him, and the other half I give to his brother JOHN CAWDLE of the parish of Winston.
All the rest of my goods I give unto ELIZABETH my wief whom I make my sole executrix.
I make my brother THOMAS VYNER of North Cerney, RICHARD BURTON
parson of Badgendon and HENRY BALDEN of wodmancote mine overseers
and give to every of them ten shillings.
(no witnesses named)
By me THOMAS EKOTT
proved 6th August 1583



In the name of god Amen, the xxiii th daie of aprill in the year of our Lord god 1581, I Richard Eicott of Woodmancote being of whole mind and of good remembrance i make and ordain this my last testament in manner following.
ffirst I commende my soule unto Almighty god and my bodie to be buryed in the churchyard of North Cerney.
I bequeath to the reparacons of the churche two bushells of barley.
I will that my deptes be discharged by my wieff whom I make mine Executrix.
Unto my sonne JOHN ffortie shillings.
Unto my daughter ELIZABETH six pounds thirteen shillings fourpence.
Unto my Daughter KATERIN a like sum.
Unto my sonne ANTHONY four pounds.
Unto HENRIE BALDEN the younger ffoure sheepe.
Unto my sonne WILLIAM ffortie shillings.
Itm I will by this last my last will and testament that my brother PHILLIPPE shalbe kepte during his Lief at the cost and charge of mine Executrixe during her Lief and after Executrixe
deceasse I will that my sonne THOMAS shall kepe him beinge an Inocente, In Consideracon wherof I geve my sonne THOMAS after my Execitrix decesse my hole teme and the hole Crops of corne in the barne or on the grounde Payinge out the same to my Children Twenty
pounds within the space of two yeares thence next ensuinge, at the discrecons of my overseers to my children then lyving.

Itm I will that mine executrix shall geve to every of my god children xi pence. And to RICHARD BAULDEN one shepe and also I will that if my wieff shall marrie after my decesse that she shall lose the haulfe of all her goods. And the remaining haulfe to be divided amonge my children in manner and forme aforesaid besides the payinge of the legacies.
I make mine overseers of this my last will and testament

William Walker
Thomas Eycott
Henry Balden and to every one of my overseers I geve a bushell of barley a peece.

I do owe to John Teritt xx shillings.
I do owe to Thomas Hawkins of the mill at Cirester townes end
xxxvi shillings vii pence.
Richard Eycott his mark
proved 29th January 1581

Both of these wills give an insight into life of the times. Brass pots and pewter are the goods of well to do people as the common folk ate out of wooden bowls. Bedding is a commodity worth handing down as are items of clothing. Not for sentimental reasons but because they were practical and useful. One must wonder about the specifics of the sums handed down. Good bookkeeping is evident but why the specific amounts so articulate right down to the penny.

One thing that is not mentioned in either will is land. Everything is possessions. The land lease may have been of a nature to pass on or it may not have been. It was not theirs to deal with in a will. The record of to whom their fees were paid is likely available but not known. One English pound in 1583 would be worth about 180 pounds in 2005, but this does not indicate the real worth of Anthony's four pounds being 700 plus today. The official price of gold then was about 3 pounds an ounce or 550 pounds in todays value. A bushel of barley in 1630 was worth about 4 shillings or 36 US dollars in 2005. A pence (penny) from then was worth about 75 cents in 2005. A days wages would be around 8 p or 6.00 dollars a day. When daughters Elizabeth and Katerin got their inheritance it was nearly a years wages. John and William getting but 40 shillings indicates that they were in fact given use of land to farm and didn't need cash. The girls however needed dowry money and goods.

The Eacotts: An Organization Attempt from the Earliest Records
From 1600's to 1640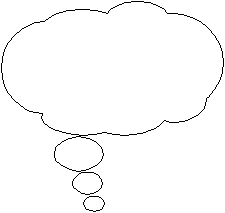 The reconstruction of relationships is in an adobe PDF file. Open with Adobe
reader. Click here.