<![if !vml]>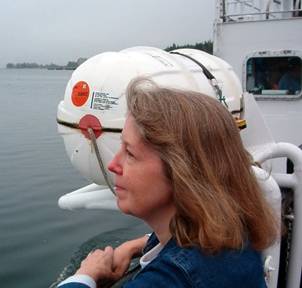 <![endif]>I was born and raised in Ottawa, Canadaís capital, the middle child of seven. My family descended from Scottish, Irish, and English pioneers who settled in the Ottawa Valley when it was still mostly uncut forest. Family stories infected me with a fascination for history ó but above all I loved the hints of adventure and mystery in those tales.
I began reading early, as soon as the Ottawa Public Library opened its magic doors for me. I began writing when I was old enough to hold a crayon. Eventually I graduated to a manual typewriter and then an electric. I now use a computer, but the thrill of chasing a story hasnít changed.
After earning a degree in history at Carleton University, Ottawa, I studied library science at the University of Toronto and worked in libraries for nine years. Although I discovered I wasnít cut out to be a librarian (not organized enough), I still love libraries, their richness and generous openness and even their smell, and they are among my favourite places.
<![if !vml]>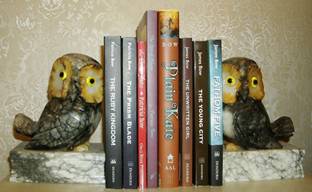 <![endif]>Quitting my library job to raise my son James, I soon found more time to write. After taking a few literary wrong turns I decided to go ahead and write what I love to read: fantasy and mystery. I have been doing that ever since.
A while ago I went back to school (Conestoga College, Kitchener) for a diploma in journalism. Then I worked for a local newspaper, the New Hamburg Independent, where I developed a great respect for small-town journalists. From there I moved to the communications office at the University of Waterloo, where for 12 years I wrote about quantum mechanics and the history of war and peace, and other serious stuff.
Now I write to please myself. Mostly I deliver novel-length fiction, although I have written a couple of non-fiction books and some short stories.
I am married to Eric Bow. Our family includes son James, daughter-in-law Erin (both published writers), two granddaughters, Vivian and Eleanor, and Pooka, a small but fierce grey tabby.
Updated September 29, 2015