"Friends lend my your ears"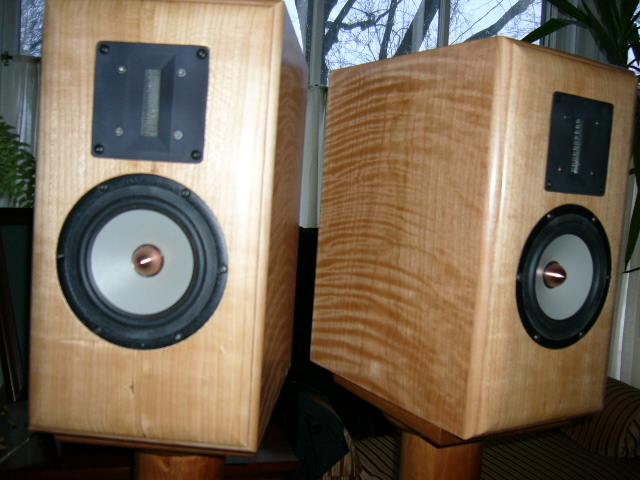 Front and Side Views

The Caesar loudspeaker features a crossover designed by Dennis Murphy from Murphy Blaster Productions www.murphyblaster.com . The loudspeaker employs two high end drivers -- the Seas W15CY001 and a Raven R1 ribbon tweeter enclosed in a 14 l ported enclosure.
A 3-Way version using the same Peerless 10" woofer as the MBOW 3-Way is a future project for which Dennis has already finished the crossover.
The cabinets were inspired by those of Jim Salk. He creates beautiful enclosures that match the quality of their auditory performance. Visit his website at www.salksound.com to see examples of his work.
For information contact fbww@execulink.com