God - I Love You
God - I Love You is my book that answerstwo question: Is there a God? & Is there proof that God eixsts?
The answers are yes & yes. To understand, read the book. Start by reading the cover below amd feel free to judge this book by its cover.
To know God exists based on faith is Divine, to know God exists based on reason satisfies the divinely created mind.
The time has come to overcome the challenges of the secular doubts as doubts without substance hold no souls from the reality of
the intelligent knowledge and real immaterial presence of God embedded within you when you become one with God
Read this book, share this book, pray this book's title which is a powerful prayer God asked me to tell everyone to pray:
GOD - I Love You
Written with passion by Rénald A Richer, a lover of God, the one and only God for everyone.
◊◊◊
Below is the tentative cover of my book followed by the table of contents and the first two pages of my first chapter.
Click here to send me an email asking to be notified when I have published it.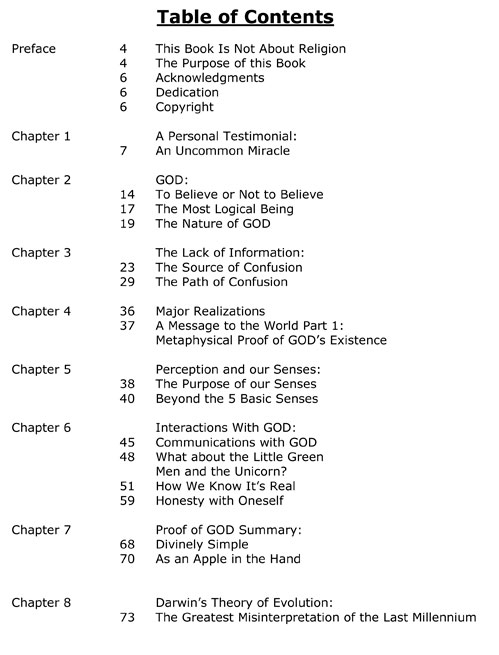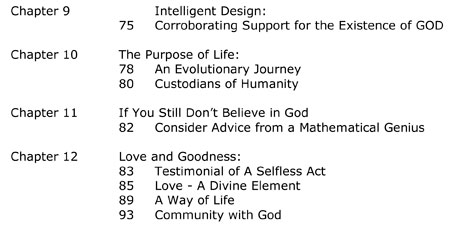 ◊◊◊
◊◊◊
To know more, read the book, it ends well...