JACQUELINE HILL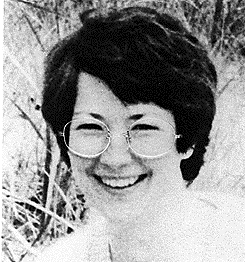 AGE
DATE
PLACE
OUTCOME
LAST ATTACK
20
November 17 1980
Monday night
9:25 pm
Leeds
Murdered
12 days
Jacqueline Hill, aged 20, a student in the third year of her English degree course, was returning home to her students' hall of residence in Headingley, Leeds, on a wet, rainy, Monday, November 17 1980. She had been at a probation officers' seminar in Leeds city centre and had caught a bus in Cookridge Street at 9:00 pm and got off at a stop along the main Leeds-Otley road across from the Arndale Shopping Centre at 9:23 pm. She crossed the road and turned up Alma Road to walk the approximately 100 yards to her residence.
Meanwhile, Peter Sutcliffe was sitting in his car parked outside the Arndale Shopping Centre eating a carton of Kentucky Fried Chicken and chips. It was only seven weeks previously that he had been at the same location and had seen Upadhya Bandara walk by and attacked her a quarter of a mile away.
As he watched Jacqueline Hill, Sutcliffe quickly switched on the ignition and turned up Alma Road, overtaking her, stopped his Rover car, and waited for her to walk past. After she did, he got out of the car and began to follow her for a short distance before delivering a blow to her head as she was passing an opening. Seconds later, another woman, Andree Proctor, began walking down the same road and Sutcliffe quickly hoisted his victim into a standing position before dragging her approximately thirty yards onto some spare land behind the Arndale. There he pulled her clothes off and stabbed her with a yellow-handled screwdriver repeatedly in the chest and once in the eye.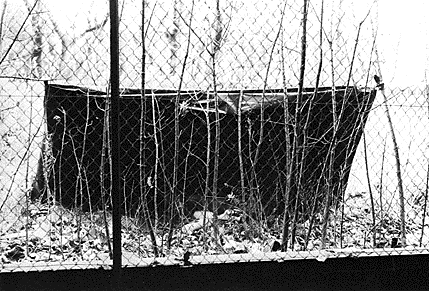 At the scene of the initial attack, at around 10:00 pm, a student found Jacqueline Hill's cream-coloured raffia bag. After noticing what appeared to be blood spots, and discussing it with other students, the police were called. The officers did a cursory search with their torches for about three minutes, but failed to find Jacqueline Hill's spectacles, her woollen mitten, or her body. It was not until the following morning that her body was discovered by Donald Court, a manager of a shop at the Arndale Shopping Centre, who, while walking along a ramp leading to a car park, glanced over the wall and saw the body.

Jacqueline Hill was the last known victim of Peter Sutcliffe, the Yorkshire Ripper.





EXTRACT FROM PETER SUTCLIFFE'S CONFESSION (January 4/5 1981)

"The last one I did was Jacqueline Hill up at Headingly. This was on a Monday night. I drove to Leeds on Leeds Bradford Road, straight through the traffic lights at Kirkstall, up the hill to Headingley. I was in my Rover."

"I saw a Kentucky Fried Chicken Place. I parked up outside it and went in and bought some Fried Chicken. I took it back to the car and ate it in the car. I had parked in a car park at the back of the Kentucky Fried Chicken Place. When I'd had this, I drove out to the traffic lights, intending to turn right at the main road, but I found it was a no right turn, so I carried straight on through the lights. I turned right into a road, right again, and came back to the main road, it was just a junction with no traffic lights."

"I turned left on the main road (Otley Road). I was driving slowly when I saw Miss Hill walking on the pavement to my right towards the road I now know is Alma Road. I decided she was a likely victim.

I drove just past her, turned right into Alma Road, and parked in the near side about five - six yards up and waited for her to pass. I saw her walk up the right hand side of the road (Alma Road). I got out of the car and followed about 3 yards behind her."

"As she drew level with an opening on the right hand side, I took my hammer out of my pocket and struck her a blow on the head. She fell down. She was making a noise. By this time I was again in a world of my own, out of touch with reality. I dragged her, I cannot remember whether by the feet or the hands, into the entrance to the spare land."

"Just as I got there a car drove into Alma Road from Otley Road with its headlights on. I threw myself to the ground so I wouldn't be seen. The car passed. I can't imagine how I wasn't seen."

"By now Miss Hill was moving about and I think I hit her once again, or maybe twice, on the head. Then I dragged her further onto the spare lane out of sight of the road. As I was doing this a girl walked past the entrance, I think she was walking up the road away from Otley Road. I just stopped dead and waited for her to pass."

"I pulled Miss Hill's clothes off, most of them. I had a screwdriver on me, I think it had a yellow handle and a bent blade. I stabbed her in her lungs. Her eyes were wide open and she seemed to be looking at me with an accusing stare. This shook me up a bit, I jabbed the screwdriver into her eye but they stayed open, and I felt worse than ever. I left her lying on her back with her feet towards the entrance. I think she was dead when I left."

"I went to my car and drove up Alma Road to the top and turned round and drove back down to Otley Road. I remember that when I reached about halfway down someone walking indicated to me that I was obviously going the wrong way down a one way street but I carried on into Otley Road and turned left, I turned right at the lights and drove home."

"The hammer I used on Hill was the one I dumped at Sheffield with the knife I've told you about before."





OTHER STATEMENTS BY PETER SUTCLIFFE (Further confessions, trial testimony, conversations, etc.)

"Well, I am terribly sorry about this tragic loss to her family and friends, I would do anything to alter what has happened. I am glad I have been apprehended because I was totally out of my mind when I committed these acts."

(Statement to police, read out in court during his trial. Source: The Times.)




"She turned round and looked as is she was adjusting her skirt or her stocking, and this suggested that it was the behaviour of a prostitute. God invested me with the means of killing. He has got me out of trouble and I am in God's hands. He misled police and perhaps God was involved in the tapes so the police would be misled."

(Statement to Dr Milne, read out in court during his trial. Source: The Times.)




"I believed she was soliciting. They said there wasn't any prostitution round there, but there was. There were a lot of them. I'm sure I saw her trying to stop two cars at the other side of the road. Then she crossed over and stood on the corner for a minute or two, then walked up this road. I just had my car parked there and she came right past me. I didn't say anything, I just got out and whacked her and that were it. I used a hammer. Then I just dragged her off, out of sight of the pavement."

(Source: Jones.)



(NOTE: Source material (details): Burn, Cross, Jones, Daily Telegraph. Source material (quotes): "Statement Of Peter William Sutcliffe", Jones, Yallop, The Times. Photo source: Cross.)