OLIVE SMELT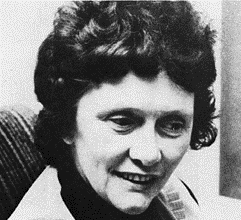 AGE
DATE
PLACE
OUTCOME
LAST ATTACK
46
August 15 1975
Friday night
11:45 pm
Halifax
Survived
40 days
Olive Smelt, a forty-six-year old office cleaner, was attacked by the Yorkshire Ripper on Friday, August 15 1975, in Halifax, the second in the series of attacks, and Peter Sutcliffe's third known victim.
Mrs Olive Smelt enjoyed her Friday nights out on the town with her friends and having a few drinks before heading home, and calling at a fish and chip shop to get a late supper for her and her husband, Harry, and family. August 15th found her with her friends at the Halifax town-centre pub, the Royal Oak.
Peter Sutcliffe and Trevor Birdsall were also out drinking that night and had ventured to Halifax and a few pubs and eventually ended up at the Royal Oak. While there, Sutcliffe began his commentary against some of the women in the bar, saying it was a prostitutes' bar, and, as he singled out Olive Smelt, said to Trevor Birdsall, "I bet she's on the game." He said something similar straight to her face as he passed by her on the way to the toilet. Sutcliffe was on the losing end of the exchange as he was put in his place by Olive Smelt.
Just before closing time, Olive Smelt and one of her friends met two men that they knew who offered to give the women a lift home. Olive Smelt was let out of the car in a lay-by in Boothtown Road, just a short walk to her home. She began to walk home, hoping the local chip shop would still be open.
Peter Sutcliffe and Trevor Birdsall left the Royal Oak and began driving towards Bradford, and were less than a mile from the pub when Sutcliffe saw a woman walking down Woodside Road, and as she turned into a narrow lane, he recognised her and indicated to Trevor Birdsall, "That is a prostitute we saw in the public house". Peter Sutcliffe stopped his car and, as it appeared to Trevor Birdsall, seemed to put his hand down the side of the seat, and said he was going to speak to somebody as he was getting out of the car. He went round the back of the car and didn't appear to go in the same direction as the woman, but in reality, ran down a parallel alley to the one she was walking up.
At around 11:45 pm, when he had caught up to her he mentioned something about "the weather letting us down" or the "weather been playing us up" as he passed by her and moments later he struck her twice on the head with the hammer he had picked up from beside his car seat. Having just made two slash marks about 6 to 8 inches long just at the top of her buttocks, Sutcliffe was disturbed by a car coming down the road with its headlights on, and fled the scene back to the safety of his car.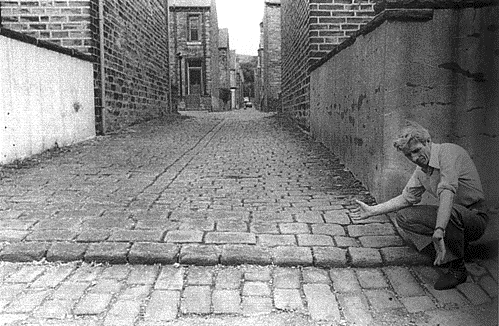 Returning to the car after about ten to twenty minutes, Sutcliffe appear "quiet, unusually quiet" to Trevor Birdsall, and said he had been talking to a woman.

Olive Smelt was found in the alleyway and was rushed first to Halifax Infirmary and later to Leeds Infirmary, where after brain surgery she spent the next ten days. She described her attacker as about aged 30, 5' 10" in height, slightly built, with dark hair and some beard, or growth on his face.

The next evening, Trevor Birdsall read in his local paper, the Bradford Telegraph & Argus, about the apparently motiveless attack on Olive Smelt, she hadn't been sexually assaulted or anything stolen, and it did cross his mind that Peter Sutcliffe might be responsible for the attack, but he did nothing about his suspicions.





STATEMENTS BY PETER SUTCLIFFE (Confessions, trial testimony, conversations, etc.)

I saw her in the Royal Oak. She annoyed me, probably in some minor way. I took her to be a prostitute. I hit her on the head and scratched her buttocks with a piece of hacksaw blade or maybe a knife. My intention was to kill her but I was disturbed by a car coming down the road."

(Statement to police, read out in court during his trial. Source: Yallop.)




"I went with Trevor Birdsall. We went for a couple of drinks. In one of the public houses, I had seen her and on the way back, I saw her again. I said to Trevor that is a prostitute we saw in the public house."

"She fell down. I was going to kill her. I had the knife with me at that time. I was going to kill her, but I did not get the chance."

"Consequently, I did it with Trevor still in the car. I knew it was my mission. I heard voices - echoes. Sometimes it was the voice, sometimes an echo, sometimes it was very clear, sometimes not."

(Statement made by Peter Sutcliffe during his testimony at his trial. Source: The Times.)




"I kept a hammer down by the side of the driving seat. I stuffed it into my jacket pocket, like, and ran down the alley parallel to where she were walking. I caught up wi' her and said summat about the weather. It'd been raining real heavy. She didn't answer. I knew she was one of them. Someone drove up with headlights on. I didn't have time to finish her off.'

(Source: Jones.)





TRIAL TESTIMONY FROM TREVOR BIRDSALL ABOUT THE ATTACK

One woman, Olive Smelt, was attacked on August 15 1975, said Sir Michael. "On that very night when the attack on her took place, Sutcliffe went with Mr Birdsall to Halifax and in one of the pubs they visited, the Royal Oak, he pointed out some women and said: 'I bet they are on the game'."

Later that evening, Mr Birdsall and Sutcliffe were driving out of Halifax towards Bradford and as they went through Boothtown, Sutcliffe picked up something in the car and walked off down a street, parallel to one where they had seen a woman a moment before.

"That woman was Olive Smelt," said Sir Michael. "About twenty minutes later, Sutcliffe came back and Mr Birdsall says he was rather quiet and tried to chat a bird up but didn't get anywhere. The next day, Mr Birdsall saw in the paper of the murderous attack on Olive Smelt and where it happened. He didn't do anything."

Mr Birdsall told the jury: "We went out to Halifax in Peter's car and went to a few pubs. We probably saw about half a dozen unattached women. I remember Peter leaning across to them and talking to them. I think he said he thought this was a prostitutes' pub."

Mr Birdsall said: "On the way home we passed through the Boothtown area of Halifax, which is not a red-light area. Peter stopped the car and got out and said he was going to speak to somebody. I didn't take any notice if he had anything with him but he seemed to put his hand down the side of the seat. There was a couple of people walking past, and I remember seeing a woman. She was walking quickly and Peter went round the back of the car and disappeared. He didn't seem to go in the same direction as the woman but was away ten to twenty minutes. When he came back he said he had been talking to a woman, but he was quiet, unusually quiet. The next evening I read in the Telegraph & Argus a report about a brutal attack on a woman in Boothtown. It crossed my mind that Peter might be connected with it."



(NOTE: Source material (details): Burn, Cross, Jones. Source material (quotes): Jones, Yallop, The Times, Daily Telegraph. Photo source: Yallop.)