STONE-IN-SOCK ATTACK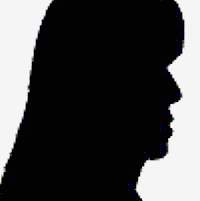 AGE
DATE
PLACE
OUTCOME
LAST ATTACK
??
September ?? 1969
Saturday afternoon
or evening
Bradford
Survived
First attack
The "Stone-in-sock" attack was the first known attack by Peter Sutcliffe. The attack took place in September 1969. Several incidents, in the summer of 1969, led Peter Sutcliffe to his hatred for prostitutes and shortly thereafter to his first known attack.


EVENTS LEADING UP TO ATTACK: "THE PROSTITUTE INCIDENT"
Sonia Szurma was Peter Sutcliffe's regular Saturday night date and his serious girlfriend. However, she had been spotted by his brother Mick with an Italian boy who was a local ice-cream salesman. Sutcliffe, feeling betrayed and utterly devastated, decided to confronted her, but Sonia refused to answer any of his questions about the situation, or whether their relationship was over or not.
That night, Sutcliffe decided to take his revenge by going with a prostitute. Driving up Manningham Lane, he went past the Royal Standard pub, and at a petrol station he saw a prostitute waiting for customers. Having confirmed she was "doing business", they agreed on a price of £5. "I thought I would have intercourse with the prostitute, but I changed my mind when it got to the stage where we had got to do it. We were on the way to her place and were talking and I realised what a coarse and vulgar person she was. We were practically there and I realised I didn't want anything to do with her. Before getting out of the car I was trying to wriggle out of the situation, but I felt stupid as well."
"I picked up the girl outside a garage, and I realised later that the men who worked there were her 'protectors'. I'd given her a £10 note and she said she'd give me my change later. We got to her house and went inside. There was a huge Alsatian dog on a mat in front of the fire downstairs. She started going upstairs and I realised I just didn't want to go through with it. The whole thing was awful. I felt disgusted with her and myself. I went upstairs behind her and into the bedroom. I even unzipped her dress, but I told her straight out I didn't want to do anything with her. She could keep the money, just give me my change."
"She said she'd have to go back to the garage where I'd picked her up, to get some change, so I drove her there. I just wanted to get away. I felt worse than ever about Sonia and everything. We went back to the garage by car and she went inside and there were two chaps in there. I don't know whether she did this regularly, but she wouldn't come back out. One of the men came banging on the car roof when I refused to go away. He said, 'If I were you I wouldn't get out of that car. You'd better get going.' I would have had a go at him, but he was holding the wrench in a menacing sort of way. Then I saw the girl come out with another big-built bloke. They walked off together, having a laugh. I just felt stupid, I drove home more angry than ever. I felt outraged and humiliated and embarrassed. I felt a hatred for (the prostitute) and her kind."
Three weeks later, he saw the same prostitute in a Lumb Lane pub. Continuing the story: "I went and approached the one I had been with three weeks previously and told her that I hadn't forgotten about the incident and that she could put things right so that there would be no hard feelings. I was giving her the opportunity to put things right and give back the payment I had made to her. She thought this was a huge joke and, as luck would have it, she knew everybody else in the place and went round telling them... Before I knew what was happening, most of the people were having a good laugh."
THE "STONE-IN-SOCK" ATTACK
In September 1969, Peter Sutcliffe's first known attack took place. This was between a week and a month after approaching the prostitute and asking for his money back. Peter Sutcliffe and Trevor Birdsall were sitting in Trevor's mini-van in St Paul's Road, near Manningham Park, Bradford. Sutcliffe had been looking for the prostitute he had a grievance with, but had not found her. Sutcliffe suddenly left the vehicle and began to walk up St Paul's Road and out of sight. He came back about ten minutes later, and was out of breath, as if he had been running. He told Trevor to drive off quickly.
As they began heading towards Bingley, Sutcliffe claimed that he followed an 'old cow' to a house somewhere and said he had hit her on the back of the head with a stone in a sock. He removed a sock from his pocket and dumped its remaining contents out the window.
The next day, two police officers visited Peter Sutcliffe at his home at 57 Cornwall Road, Bingley. The woman, who bore no resemblance to the prostitute who had duped him out of £10, had noted the number of Trevor's mini-van. Sutcliffe admitted that he had struck the woman, but claimed it was only with his hand. He was given a stern lecture by the police, but also was told that he was "very lucky" as the woman, for her own reasons, did not want to press charges for assault. Besides being a known prostitute, her common-law husband was serving a sentence for assault. Apparently she wanted nothing more to do with the incident.
NOTE: In the Barbara Jones book, "Voices From An Evil God" Peter Sutcliffe claimed that this attack happened in the afternoon, while the Burn book, "Somebody's Husband, Somebody's Son" and trial testimony suggest it happened at night.
"GOING EQUIPPED FOR THEFT" INCIDENT
On September 29 1969, within weeks of the "Stone-in-sock" attack, Sutcliffe again went out looking for a prostitute to attack. This time he took a hammer and a long-bladed knife. "I were driving me old Morris Minor, and I were looking for a prostitute. I knew this were the mission I had to carry out. The voices told me it wasn't good enough just to attack them. I had to do it properly. I had to kill."
He was arrested in the garden of a house in the Manningham area of Bradford after his car, with its lights on and engine turning over, had been spotted by a policeman doing his rounds. The policeman discovered Sutcliffe hunched behind a private hedge with a hammer. He claimed that a hubcap had flown off his front wheel and that he had been looking for it. The hammer was to help secure it back into place. However, in October of 1969, he was fined £25 for "going equipped for theft", but his real reason for being out, to attack a prostitute, was not revealed.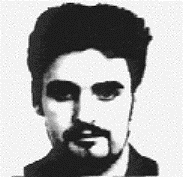 Arrest photo - 1969


Sutcliffe claimed that he had slipped the long-bladed knife down a gap between the side of the police vehicle and the mudguard cover inside the police van that came to collect him, which was never discovered by the police. Twelve years later, when arrested in Sheffield in 1981, Sutcliffe would again attempt to hid his weapons from the police, but they would be found, ending his long "streak of luck" in dealings with the police.





STATEMENTS BY PETER SUTCLIFFE (Confessions, trial testimony, conversations, etc.)

"I got out of the car and asked her the time and hit her with a sock with a stone in it. I had got depressed. I had trouble with violent headaches. I blame prostitutes."

(Statement to police, read out in court during his trial. Source: The Times.)




"I was out of my mind with the obsession of finding this prostitute (referring to the prostitute that had duped him out of £10). I had been out with Trevor (Birdsall, his friend), looking out for this particular one and it was getting late. I just gave vent to my anger on the first one I saw."

(Statement to police, read out in court during his trial. Source: The Times.)




(On how he knew the woman was a prostitute): "Because she was walking slowly along the kerb, looking at cars across the road. I got out of the car, went across the road and hit her. The force of the impact tore the toe off the sock and whatever was in it came out. I went back to the car and got in it."

(Statement made by Peter Sutcliffe during his testimony at his trial. Source: The Times.)





TRIAL TESTIMONY FROM TREVOR BIRDSALL ABOUT THE ATTACK

Trevor Birdsall, 32, of Pollard Park, Bradford, said the incident happened in Bradford's red light district in about 1969. He had driven with Mr Sutcliffe in a Mini car to Manningham Lane, Bradford, and Mr Sutcliffe asked him to stop the car.

Mr Birdsall said that Mr Sutcliffe, who was an old friend of his, went up St Paul's Road and out of sight. When he returned to the car, he got in "fairly quickly. He looked a bit excited and was not breathing normally. It looked as if he had possibly been running."

Sir Michael Havers asked whether Sutcliffe had said anything, and Birdsall replied: "He just told me to drive off. I asked him where he had been, and he said he had followed a woman to a house somewhere. He said he had hit her, I'm not too sure. He mentioned something about some money, but I can't remember too well.'

Sir Michael Havers: 'Did you get any impression as to what sort of woman he had followed?"

Mr Birdsall: "I would imagine the lady was a prostitute - but that was just my guess - because of the area."

Sir Michael Havers: "Had he got anything with him?"

Mr Birdsall: "Yes. He pulled a sock from his pocket and there was a small brick or stone in it. I think he threw the stone out the window."

Mr Justice Boreham, interrupting: "Did he say whether he used it?"

Mr Birdsall: "I think he said that he did, but I don't know whether to believe him or not."

Mr Justice Boreham: "Don't worry about that. Did he say whether he had used it?"

Mr Birdsall: "I think he did, yes. I think he hit her on the head. That's what he said."

(NOTE: Source material (details and quotes of all three events): Burn, Jones. Source material (Sutcliffe quotes about the attack): The Times. Source material (Birdsall trial quotes): Jones, The Times.)