THE PHOTOFITS
During the hunt for the Yorkshire Ripper the police issued many photofits of what was thought to be the murderer. Below are just a few of the photofits that were issued during the time of the Yorkshire Ripper attacks. These are then compared to photographs of Peter Sutcliffe that were taken at around the same time as these photofits were issued.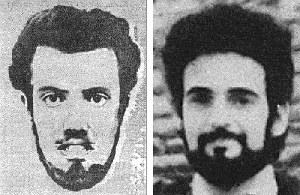 Photofit of Tracy Browne's attacker in 1975, compared to Sutcliffe's 1974 wedding photograph. The best photofit issued, but unfortunately, the attack was never considered as part of the Ripper attacks.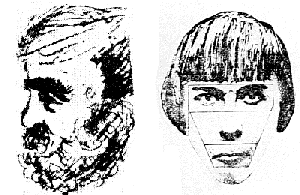 Left: Issued on July 7 1977 of the driver of a vehicle spotted near where Emily Jackson was last seen. Right: Issued on May 1 1978 of a man seen in the area where Helen Rytka was killed.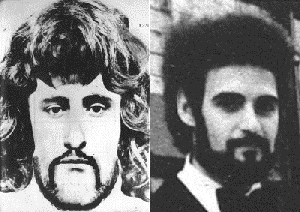 Issued December 1977, a photofit by Marilyn Moore, compared to a 1974 wedding day photograph of Sutcliffe.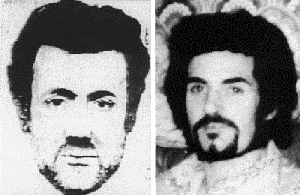 Marilyn Moore's second photofit, issued early 1978, compared to a photo of Sutcliffe at the time of the attacks.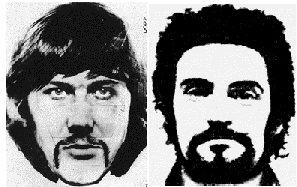 Issued in April 1979, of a man wanted for questioning after the Josephine Whitaker murder. While the police said the man was traced and eliminated, he does bear a strong resemblance to a photograph of Peter Sutcliffe taken at the time of his arrest in January 1981.